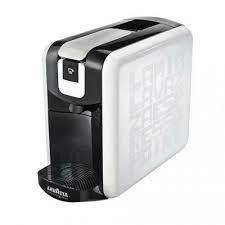 Espresso Point and Blue Line Lavazza Machines Machines free UK delivery
The Lavazza Espresso Point and Blue Line gets right to the point of brewing: delicious espresso that you can enjoy in a matter of moments. They use only convenient pre-packaged cartridges that are uniquely designed for use with this Lavazza machines, allowing you to make a shot of espresso without the mess. Each small plastic cartridge is filled with a special blend of Lavazza coffee that will produce great crema and a high quality taste, no grinding, dosing, or tamping needed.

These Lavazza machines are a state of the art. There compact size makes it easy to fit on most kitchen counters, and the water tank, are accessible from the top of the machine. 
---